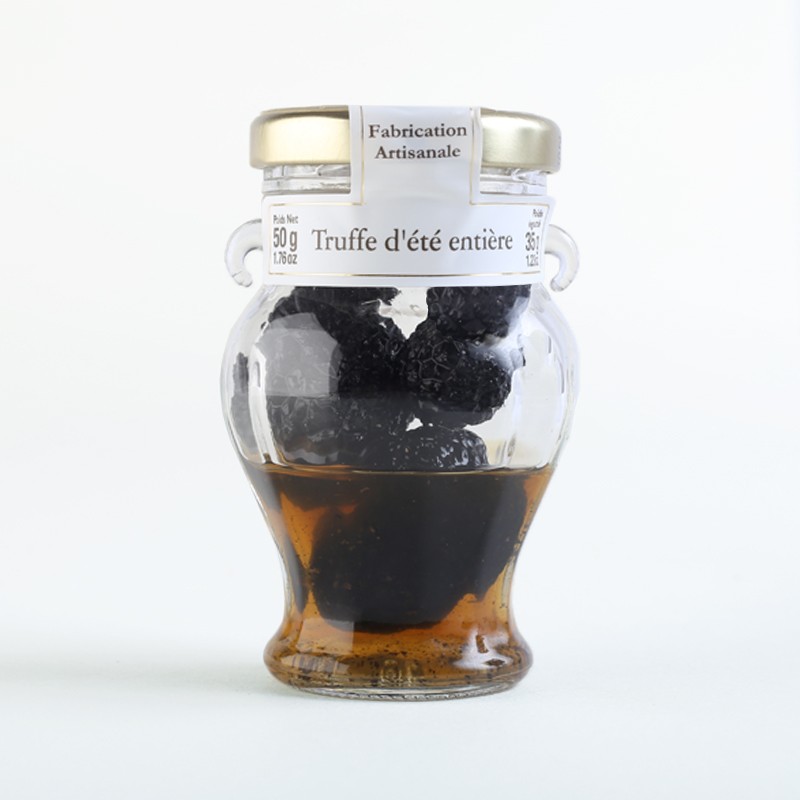  
Whole Summer Truffles
Ideal grated or sliced on the main and second courses.

Paiements cryptés et sécurisés

Livraison en 48 à 72 heures ouvrées

_
Ingredients: Whole Summer Truffle (Tuber aestivum Vitt – third choice – origin UE), Summer Truffles Juice (Tuber aestivum Vitt – water, salt), flavour. It may contain traces or spores of the genus Tuber spp. Once opened keep refrigerated max 7 days.
Data sheet
VALEURS NUTRITIONNELLES

Pour 100 gr

Valeur énergétique

kj 219/kcal 53

Graisses

1,9g

Graisses / dont saturées

0,1g

Glucide

0,1g

Glucides/dont sucres

0,12g

Protéines

4,6g

Fibres

8,3g

Sel

Sel 0,3g