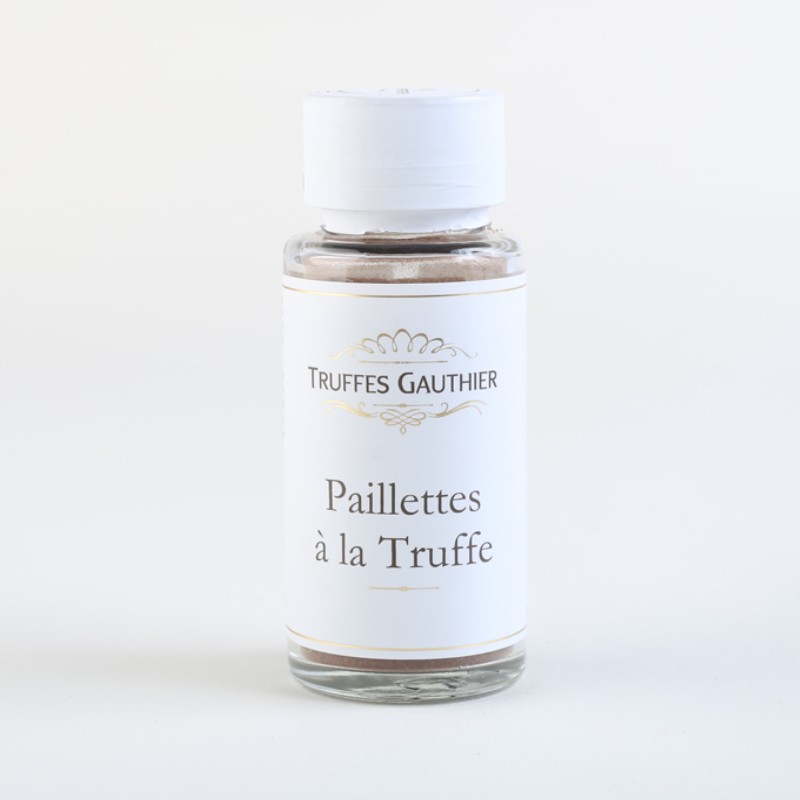  
Truffle Spice Seasoning
Perfect to exalt every dishes taste (starters, main courses, side dishes, pizza, soups, eggs).

Paiements cryptés et sécurisés

Livraison en 48 à 72 heures ouvrées

_
Ingredients: natural flavor, carob flour, dried Summer Truffle (Tuber aestivum Vitt) 1%, flavouring. It may contain traces or spores of the genus Tuber spp. Store in a cool dry place, away from light and heat sources.
Data sheet
VALEURS NUTRITIONNELLES

Valeur énergétique

Graisses

Graisses / dont saturées

Glucide

Glucides/dont sucres

Protéines

Fibres

Sel