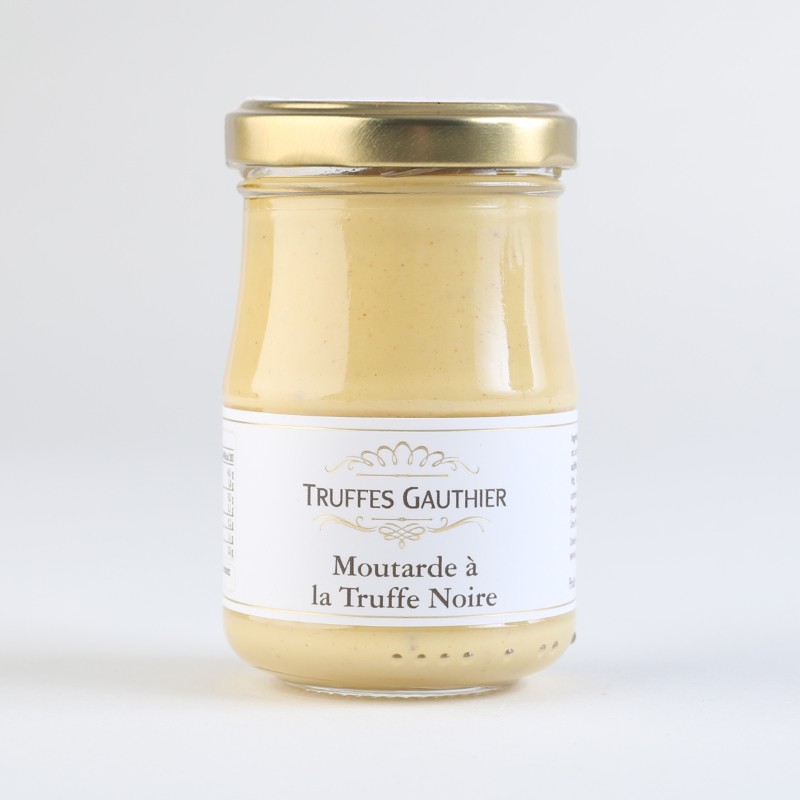  
Moutarde à la truffe noire
IDEES D'UTILISATION DE LA MOUTARDE A LA TRUFFE NOIRE
Une délicieuse moutarde agrémentée de truffe noire, pour des vinaigrettes qui sentent bon le Sud.

Paiements cryptés et sécurisés

Livraison en 48 à 72 heures ouvrées

_
Ingredients: Mustard 98% (water, mustard seeds, vinegar, salt, sugar, preservative: sodium bisulfite E222. Contains sulphites), Black Truffles 1,5%: Moscato Truffle 1% (Tuber brumale Vitt), Black Truffle 0,5% (Tuber melanosporum Vitt), flavor. It may contain traces or spores of the genus Tuber spp. Once opened keep refrigerated max 7 days.
Data sheet
VALEURS NUTRITIONNELLES

Pour 100 gr

Valeur énergétique

kj 1829/kcal 440

Graisses

30,8g

Graisses / dont saturées

2,3g

Glucide

19,6g

Glucides/dont sucres

10,8g

Protéines

19,6g

Fibres

2,3g

Sel

11,6g