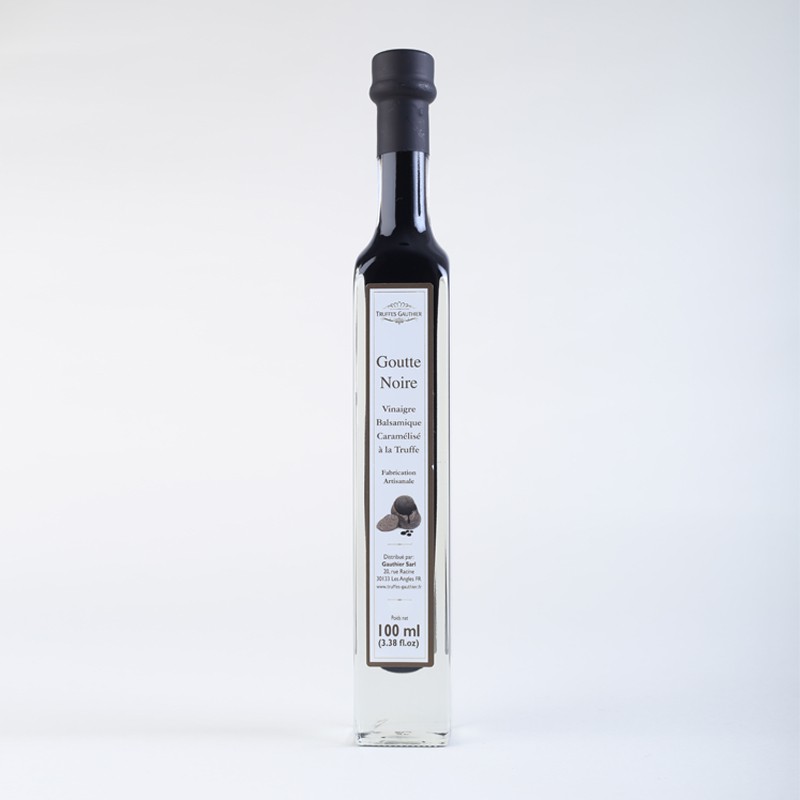  
Black Drop with "Balsamic Vinegar of Modena PGI"
For starters, fruits and dessert.

Paiements cryptés et sécurisés

Livraison en 48 à 72 heures ouvrées

_
Ingredients: Balsamic Vinegar of Modena PGI 75% (grape vinegar, concentrated grape must, colorant: caramel E150d), sugar, flavouring, dried Black Truffle (Tuber melanosporum Vitt) 0,01%. Acidity: 6%. Contains sulfites. It may contain traces or spores of the genus Tuber spp. Store in a cool dry place and away from light and heat sources.
Data sheet
VALEURS NUTRITIONNELLES

Pour 100 gr

Valeur énergétique

kj 1555/kcal 319

Graisses

0g

Graisses / dont saturées

0g

Glucide

79,6g

Glucides/dont sucres

77,9g

Protéines

0,1g

Fibres

0g

Sel

0g