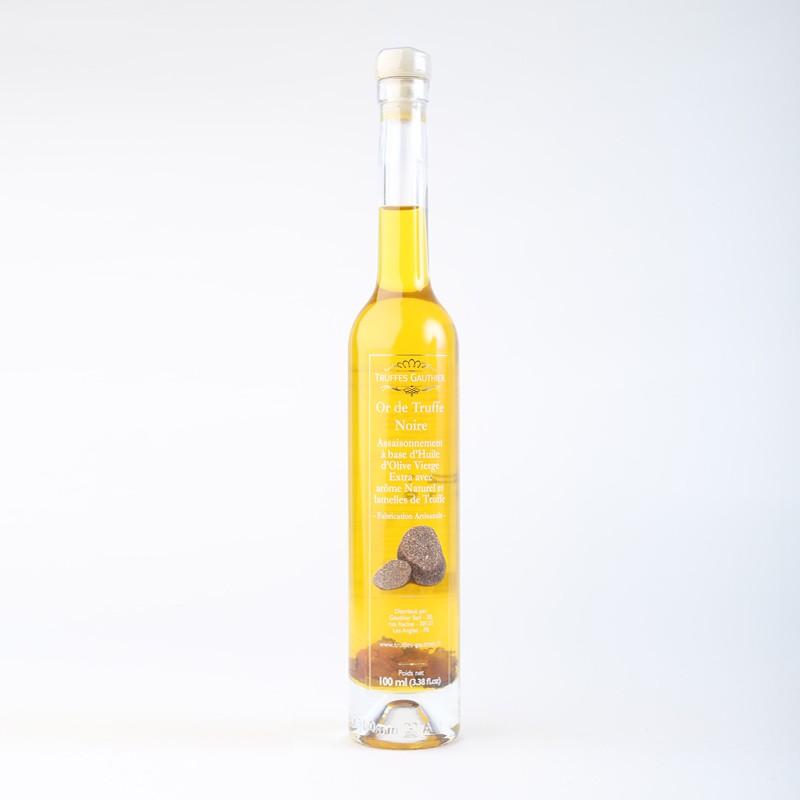  
Black Truffle Gold
Ideal for salads, carpaccio or meat fillets.

Paiements cryptés et sécurisés

Livraison en 48 à 72 heures ouvrées

_
Ingredients: Extra Virgin Olive Oil 98,75%, dried Truffles 0,75% (equivalent to 3,75% of fresh product): Summer Truffle 0,6% (Tuber aestivum Vitt), Black Truffle 0,15% (Tuber melanosporum Vitt), natural flavouring. It may contain traces or spores of the genus Tuber spp. Keep away from light and heat sources.
Data sheet
Valeur énergétique

kj 3217/kcal 783

Graisses

86,9g

Graisses / dont saturées

12,4g

Glucide

0g

Glucides/dont sucres

0g

Protéines

0g

Fibres

0g

Sel

0g