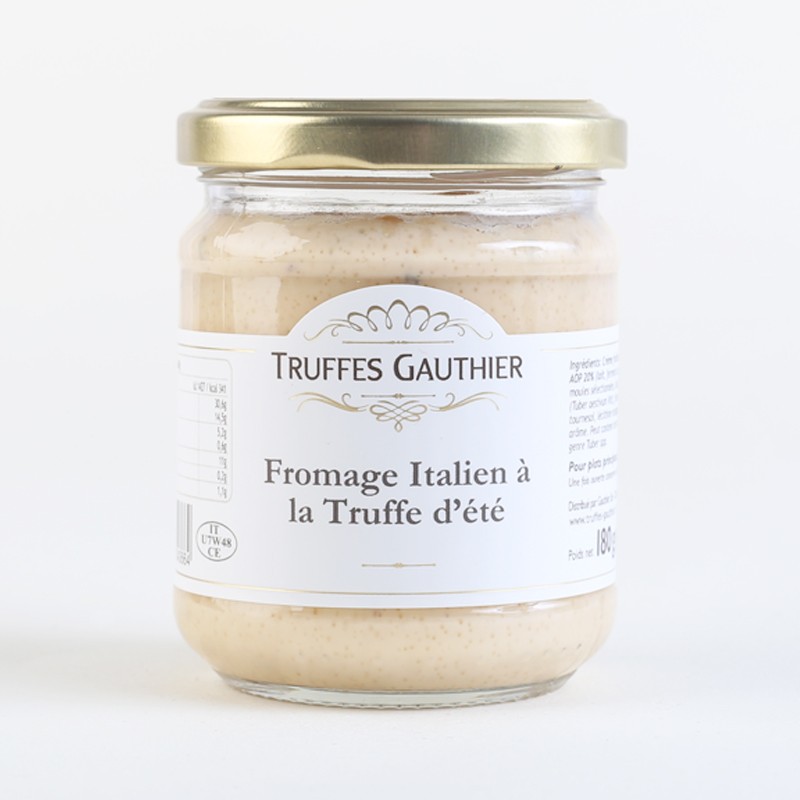  
Italian Cheese and Truffle
For starters, main courses and pasta dishes.

Paiements cryptés et sécurisés

Livraison en 48 à 72 heures ouvrées

_
Ingredients: Cream, Gorgonzola cheese PDO 20% (milk, lactic ferments, salt, rennet, selected molds), milk, butter, Summer Truffle 3% (Tuber aestivum Vitt), cornstarch, sunflower lecithin, soy lecithin, salt, natural flavor, flavor. It may contain traces or spores of the genus Tuber spp. Once opened keep refrigerated max 7 days. Any dark stains on the lid or sides of the jar are due to the sterilization and are not an indication of inferior product quality.
Data sheet
VALEURS NUTRITIONNELLES

Valeur énergétique

Graisses

Graisses / dont saturées

Glucide

Glucides/dont sucres

Protéines

Fibres

Sel