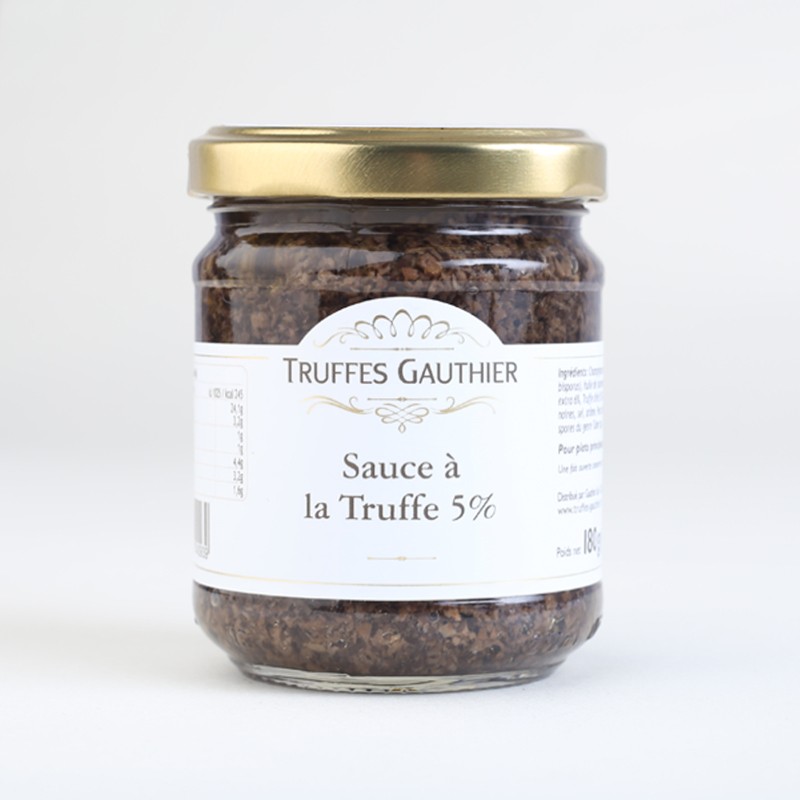  
Truffle Sauce 5%
For starters, main courses and pasta dishes.

Paiements cryptés et sécurisés

Livraison en 48 à 72 heures ouvrées

_
Ingredients: Meadow mushrooms (Agaricus bisporus), Sunflower oil 10%, extra virgin olive oil 6%, Summer Truffle 5% (Tuber aestivum Vitt), Black Olives, salt, flavourings. It may contain traces or spores of the genus Tuber spp. Once opened, keep refrigerated and use within 7 days.
Data sheet
VALEURS NUTRITIONNELLES

Pour 100 gr

Valeur énergétique

kj 998/kcal 245

Graisses

24,1g

Graisses / dont saturées

3,2g

Glucide

1g

Glucides/dont sucres

0,9g

Protéines

4,4g

Fibres

3,2g

Sel

1,6g