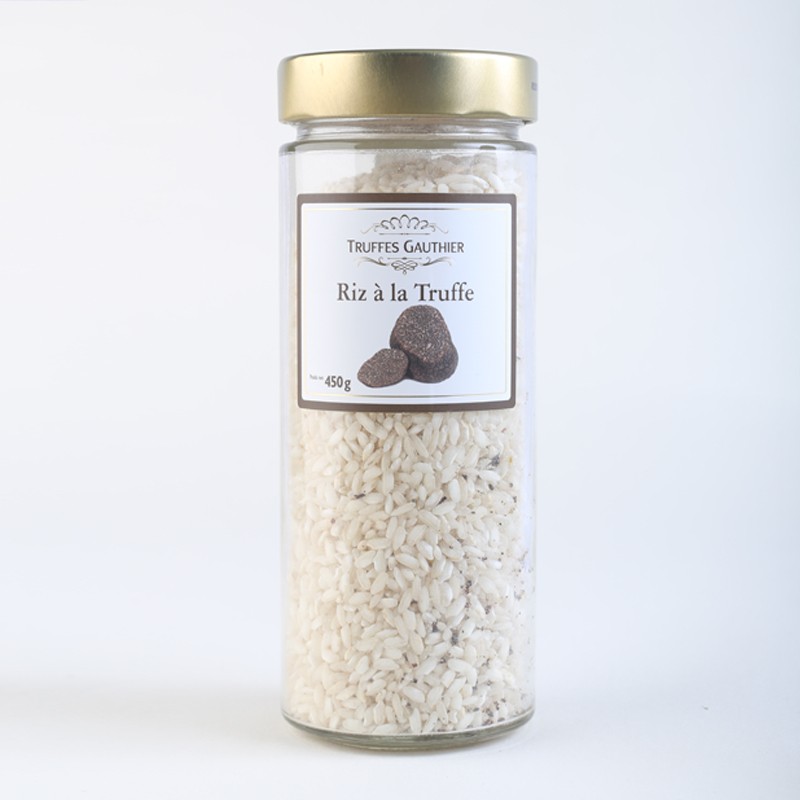  
Black Truffle Rice
How to use: toast the rice for 1 minute in a pan with the oil. Meanwhile bring to boil the vegetable broth or the salt water; mix gradually the broth to the rice stirring. At the end of cooking stir in butter and Parmesan or with our truffle sauces to make the tasty dish.

Paiements cryptés et sécurisés

Livraison en 48 à 72 heures ouvrées

_
Ingredients: Carnaroli Rice (origin Italy) 98,4%, Black Truffles 1,1% (equal to 5.5% of fresh truffles): dried Summer Truffle 1% (Tuber aestivum Vitt), dried Black Truffle 0,1% (Tuber melanosporum Vitt), flavouring. It may contain traces or spores of the genus Tuber spp. Naturally Gluten free. Product subjected to natural weight loss. Store in a cool dry place, away from light and heat sources.
Data sheet
VALEURS NUTRITIONNELLES

Pour 100 gr

Valeur énergétique

kj 1523/kcal 359

Graisses

1,1g

Graisses / dont saturées

0,1g

Glucide

79g

Glucides/dont sucres

0,5g

Protéines

6,7g

Fibres

3,3g

Sel

0,1g